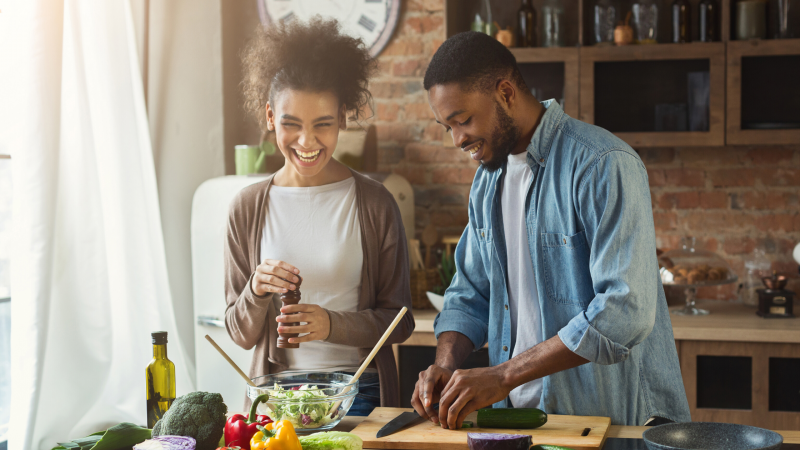 Our good friend, Jen (Registered dietitian and Board-Certified Renal Nutritionist) is here to share a favorite kidney-friendly summer meal! 
Summer Succotash is filled with the nutrition you need while being tailored to people with kidney problems. That means this kidney-friendly recipe is low potassium, low sodium, and customizable!
Summer Succotash Recipe
Time needed: 30 minutes.
Cook this delicious kidney-friendly summer succatash in under 30 minutes!
You'll need:


Enough Avocado oil to coat pan
½ white onion, diced
1 cup frozen corn
1 cup frozen edamame 
1 Zucchini, quartered
1 Summer squash, quartered
1 tbsp Minced garlic 
Sprinkle Black Pepper
Sprinkle of Cumin
Cayenne pepper (very hot)- add to personal preference 
¼ tsp salt

Directions


1. Heat skillet (cast-iron skillet preferred)
2. Add enough avocado oil to coat skillet
3. Add Onions and cook down for a few minutes
4. Add frozen corn and edamame 
5. Cook on high heat, with minimal stirring until corn and edamame is slightly charred or browned
6. Add zucchini and summer squash
7. Cook on lower heat, stirring occasionally until done 
8. Serve over a bed of rice or salad greens
Tried this Recipe?
Have you tried this kidney-friendly summer meal?! Snap a picture and be sure to include hashtag #RenadylMeal so we can see!
Be Sure to Like, Follow, and Share
Read Next